Our mission is to support public awareness of national security, economic security, and moral leadership
Since 1958 the American Security Council Foundation's (ASCF) mission has been to protect American freedoms and values by promoting public awareness of national security, economic security, and moral leadership through a policy of "Peace through Strength."
Today, we continue to educate and engage Americans through our articles and podcasts. Our American History Live program brings an interactive, real-time program to our future generation to promote civic participation and an appreciation of our nation's founding.
ASCF is a non-partisan, non-profit, 501 (c)(3) organization. We rely on fundraisers, sponsorships, grants, and donations to keep our programs running.
RECENT PODCASTS
Chinese are among the migrants taking a chance in crossing through the dense jungle of the Darian Gap to get to the U.S. Southern border. Why?
Senior Analyst Laurence Sanford tells podcast host Joy Votrobek that the Chinese can get into Ecuador on a visa, journey through the Darian Gap, and remain undetected up to the Southern border. Mr. Sanford poses the possibility that up to 5,000 Chinese military age-men are already on U.S. soil waiting on a command from the CCP. NGOs are facilitating the travel for many of the migrants.
ASCF Sr. Fellow Alan Dowd discusses his latest article, "Maintaining A Cold Peace," with podcast host Joy Votrobek. Mr. Dowd talks about the U.S. military buildup in Alaska and joint exercises with other Arctic Council members as a reminder of their claim to the Arctic's rich resources.
A view of the Russian airbases and natural resources in the Arctic on this podcast (map credits to CSIS and Lima Charlie World)
All of our podcasts can be viewed on YouTube or Rumble, our Facebook, or your smartphone. Please support our efforts by subscribing to our channels and commenting.
RECENT ARTICLES: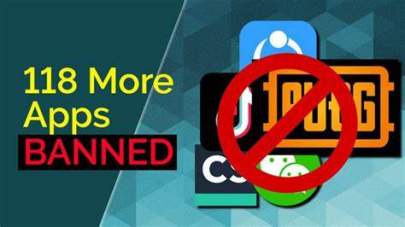 TikTok talks money. Despite being an insidious influence on American culture and national security, TikTok has support from many monied and influential elite leaders in the U.S.
Wall Street billionaire Jeff Yass is fighting the TikTok ban under the guise of free speech, although he owns 21 billion dollars of ByteDance stock and ByteDance owns TikTok.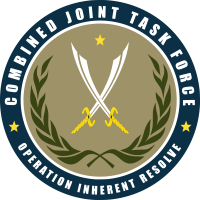 Alliances, Force Multipliers for American Power.
During some of the hardest, harshest days of the Cold War, President John Kennedy reminded the American people, "We put ourselves, by our own will and by necessity, into defensive alliances with countries all around the globe." As the Cold War began to thaw, President Ronald Reagan called the NATO alliance "the core of America's foreign policy and of America's own security."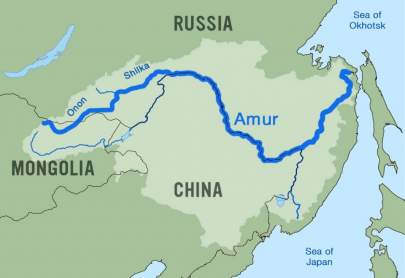 Russia should be afraid because the most recent example of a CCP territory claim grievance is the August 2023 Chinese map declaring all 135 square miles of Bolshoi Ussuriysky Island in the Amur River to be a part of China. Currently, the Island is occupied by both Countries.
Representative Contacts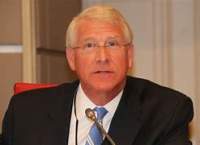 Mississippi Senator Roger Wicker received a letter encouraging his continued support and concerns about the U.S. Navy and the need to build more submarines. His letter was mailed at the end of July, accompanied by the ASCF Original Article "China - Seize the Seas"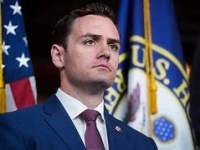 August 25th, Wisconsin Congressman Mike Gallagher was mailed a letter of support for his efforts to raise awareness of threats from China as the Select Chair of the House Committee on the Chinese Communist Party. Laurence F. Sanford, ASCF Senior Analyst, constructed the letter and attached was a copy of the ASCF Article "China - U.S. Electric Grid."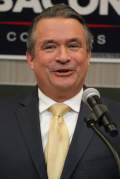 On August 23rd, Nebraskan Congressman Don Bacon was mailed a letter of encouragement for his efforts in raising awareness of the threats from the Chinese Communist Party, along with the letter, we sent a copy of the ASCF Article "China - Espionage in America" by Laurence F. Sanford, ASCF Senior Analyst.
EDUCATIONAL PROGRAMS sponsored by ASCF
Assignment Blue is an educational program to assist teachers, parents, and educators in telling children about the role of police and resource officers in our communities. Interactive Police dog characters Officer Frederick and Officer Alice zoom into classrooms in real-time to teach safety drills, good citizenship, and volunteerism.
American History Live is an educational program whose mission is to educate, entertain, and help students retain American history and civics lessons. We have recently started a cross-curriculum of history and science to better meet the needs of students in our communities.
American History Live has a new historical revolutionary avatar. Welcome Betsy Ross to our list of classroom educators. Did you know she supplied flags to the Pennsylvania Army for 50 years?
Officer Frederick is an interactive police dog character available to zoom into classrooms and teach children the role of police and resource officers in the community, as well as helping prepare students for standard safety drills.
Follow Betsy and all our historical figures at americanhistorylive.org
Voice Over Talent
Abigail Adams - Charla Frederick
Alexander Hamilton - Scott Williamson
Prince Hall - Rudolph Ross
Betsy Ross - Donna Greco
American History Live is currently looking for Voice Over Talent and Facilitators.
If interested, email your contact information to
jvotrobek@ascf.us
IN THE NEWS