The AMERICAN SECURITY COUNCIL FOUNDATION'S mission is to educate and engage Americans on National Security, Economic Security, and the need for Moral Leadership

WE WILL BE HAVING OUR SHOOT FOR FREEDOM EVENT NOVEMBER 13th.
ASCF presents
STEPHEN MOORE
Economist, Author, and Contributing Editor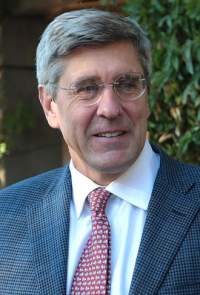 Is America still the global Tech Leader and what about the Semiconductor chips?
October 11th, 2021 at the Heritage Center in Vero Beach, FL.
REMEMBERING 9/11
20 Years Later
(Friday's episode, John Kenney)
Join us starting Tuesday, September 7th for a four part series remembering 9/11 - 20 years later.
Today's episode will livestream on Protecting our Freedoms Facebook page at 3:00 p.m. EST. To view click HERE.
GUEST LINE-UP:
1. Tuesday - Sgt. Kane, retired N.Y.P.D. and first responder to the World Trade Center.
2. Wednesday - John Renehan - N.Y.C. Attorney who worked across from the towers. Joined the Army after 9/11 and served in Iraq.
3. Thursday - Sean Pierce, an investment banker from Morgan Stanley who was on the 73rd floor of the North Tower.
4. Friday - John Kenny, author and movie producer who did a documentary on 9/11 called, "Looking for my Brother."
EDUCATE AND ENGAGE!
DEBACLE IN AFGHANSITAN - A 50-year Lens
Retired Colonel Bill Prince shares his thoughts on Afghanistan, the foreign policy of nation-building, national security issues, and isolationism.
What will America do if China continues to pressure Taiwan? How will America handle other Islamic terrorist groups embolden by the Taliban?
RANSOMWARE with Dr. Scott Tilley
Host, Joy Votrobek and co-host Mark Renehan interview Dr. Scott Tilley on Ransomware.
Scott speaks to us about the Colonial Pipeline incident, as well the vulnerabilities of American infrastructure, and finally the need for offline backups to keep data safe.
SPOTLIGHT ON AMERICA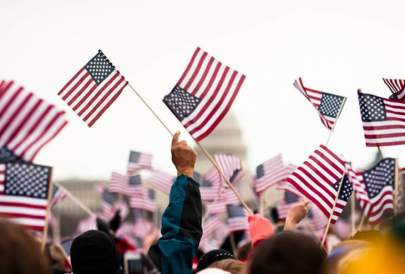 The U.K.'s support of American Global Leadership is the best solution to a difficult situation between Taiwan and China.
Source: Newsweek
CURRENT
ACTIVITIES
STAY INFORMED ABOUT THE LATEST ASCF HAPPENINGS
IN THE
NEWS
RELATIVE NEWS FROM AROUND THE WORLD